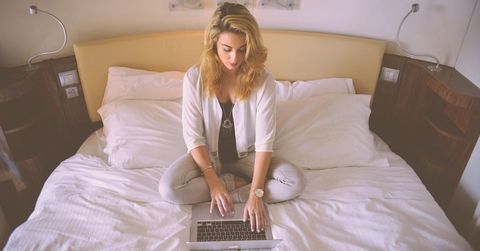 Are you looking for buying laptops within budget price? If answer yes, you are visiting the right article. You can find the top 10 laptop under 40000 rupees from the branded companies. We have selected the good laptop under 40000 in India after several hours of research on the individual product.
Supposed you're a student or professional or a businessman and want a laptop for online classes, online meetings, web research, email, music listening and movie watching, you don't need to buy a costly laptop. We've listed the best laptops that are of good quality on the budget price under 40000 rupees.
Top 3 laptop
Best Overall –
Best Battery Life
Best Budget
What criteria check during selection a laptop under 40,000
Indian buyers are most interested in the budget of 40000 rupees to buy a Laptop. This price range is most popular with all students & professionals.
You can get the best processor for less than 40000 Rs – Ryzen5 3d generation > i3 11th Gen > Ryzen3 3d gener => Intel I3 10th Generation.
Ryzen 3 3d Gen is sufficient for daily use (study-related, daily office use, and moderate gaming).
The Intel i3 11th gen is the latest entry on the market. It has 20% more performance than the previous gen.
Finding a dedicated GPU within this price range is impossible, so you will have to settle for an integrated GPU. Ryzen 5 and vega8 are available at this price, which is much more powerful than any entry-level Nvidia GPU. It can handle AAA titles at low and medium settings (such as GTA 5, PUBG and CS GO)
While some laptops have 8GB RAM, most laptops come with 4GB RAM. You will need 8GB RAM for multitasking. Expandable RAM is recommended.
Most laptops in this price range include a 1TB HDD hard drive. Some laptops have SSD. You can select Laptop with SSD storage. SSD storage laptop faster than HDD storage laptop.
Our Top Picks Laptop Under 40000
Related Article:
Review of Laptop Under 40000
1. Dell Vestro 3401 Thin & Light i3-1115G4 Laptop
Expert Review:
The Dell Vostro 3401 laptop is a 14-inch notebook that costs less than Rs41,000. This laptop features a 10th Generation Intel Core i3 processor, 8GB DDR4 2666MHz RAM.
The maximum memory supported by RAM is limited to 8GB, and RAM can not be expanded. But, Microsoft Office, Excel, and any other non-resource-hungry software should have enough RAM to run them.
This laptop is very secure because it has an embedded security chip. The TPM2.0 chip generates and stores encrypted keys and passwords. This chip protects your data against any external software threats.
Another benefit of the Dell Vostro3401 is its superior storage. The laptop also includes a 256GB Fast SSD . This laptop can be used for office work, trading, or other multiple tasks.
The Dell laptop comes with a range of connectivity ports, including USB 3.2 Gen 1 port, USB 2,0 port, RJ45 Ethernet port, HDMI 1.4 Port, and USB 2.0 port. There is no USB Type C Port.
---
2. HP 15 (15.6 inch) Thin & Light Ryzen 3-3250 Laptop
Expert Review:
AMD Radeon Vega 6 Graphics offers better graphics performance than the Intel UHD 620 graphics. This HP 15 inch laptop has 8GB DDR4 memory for better multitasking.
A thin micro-edge design and an intuitive interface will keep you connected to what is essential. The HP 15 inch diagonal laptop was designed to entertain and keep you productive. It has reliable performance and an ample display, allowing you to stream, surf, speed through tasks, and more.
FREE Upgrade to Windows 11 The upgrade rollout plan for the HP 15″ diagonal laptop is in the final stages, and it is expected to start late in 2021 and run until 2022. The exact timing of each device will vary.
---
3. Dell Inspiron 3505 15.6″ FHD AG Display Laptop
Expert Review:
The Dell Inspiron 3505 lightweight, portable laptop is easy to take you everywhere, while the sleek exterior makes it an eye-catching accessory. The AMD Ryzen processors deliver incredible responsiveness and smooth, uninterrupted multitasking. The 8 GB RAM make your laptop very fast for any job.
You can enjoy a more comprehensive screen thanks to the narrow two-sided borders. This allows for an even more immersive viewing experience. FHD anti-glare displays are stylishly slim and provide an easy-to-see image.
Experience the ultimate personal theatre experience with Dell Cinema. This includes fantastic colour, sound, and streaming. The Inspiron 15 3505 is 9.42% lighter than its predecessor, and it's ready for you wherever you are.
---
Related Article: 10 Best Intel Core i5 Processor 8 GB RAM Laptops
4. Lenovo IdeaPad Slim 3 10th Gen Intel Core i3 15.6″ Laptop
Expert Review:
With Lenovo IdeaPad Slim 3 laptop, you work on your deadline and say goodbye to lag with Intel Core i3 10th Gen processors. 8GB of RAM and highly reliable 1TB HDD storage take your productivity to a higher level without anyone holding you back. The IdeaPad Slim 3i, with its 15.6″ FHD antiglare display, is perfect under pixels from every angle.
The Ideapad Slim 3i has a 7-hour battery life. Switch effortlessly between Max mode, where the CPU produces more power or Battery saving mode for longer-lasting power.
You can relax, enjoy your favourite shows, and connect to lightning-fast Wi-Fi 5 at 2×2 speeds. The new Bluetooth version 5.0 makes connecting easier and getting the job done faster than ever before.
Your 1.7 kg Ideapad Slim 3i allows you to travel the world without the need for extra baggage. With a thin 19.9 mm thickness, this ultra-sleek laptop will be the center of attention wherever it goes.
Related Article: Best Bluetooth Earphones and Earbuds for smart Phone
---
5. HP 250 G8 11th Gen Intel Core i3-1115G4 Laptop
Expert Review:
HP 250 G8 11th Gen Intel Core i3-1115G4 15.6 inch Laptop (i3-1115G4/8GB/ 512GB) is built for reliable performance. The sleek design of this laptop ensures smooth processing. The powerful Intel Core i3-1115G4 11th Generation processor runs at 2.1 GHz, allowing you to accomplish all your tasks without interruptions or lags. This laptop is lightweight and compact so that it can be carried easily in a backpack. The laptop's dimensions are 35.85×24.2×1.99 cm and weight 1.74 Kg.
Standard Notebook Keyboard for the HP 250 G8 11th generation Intel Core i3 15.6″ FHD Laptop enables you to work with maximum convenience and comfort even during long hours. You can also use the high-quality Li-Ion battery to power your laptop. The laptop is protected from overheating and swelling by using a high-quality Li-Ion battery.
---
6. ASUS VivoBook 14 Intel Core i3-1005G1 10th Gen 14-inch Laptop
Expert Review:
Asus VivoBook 14 laptop is powered by 10th Gen Intel Core i3-1005G1 processor, which has 8GB RAM and 512 GB SSD storage at this price point.
Asus VivoBook 14 features a dual-storage design SSD & an extra slot for upgradable SSD or HDD will give you superfast data performance and large storage capacity. The Asus VivoBook 14 also supports Intel Optane Memory technology to make apps load faster and make multitasking feel smoother.
ASUS VivoBook 14 is equipped with the NanoEdge screen, which provides an expansive viewing area for work and play. Its FHD panel is wide-view and features an antiglare coating, and you can focus on what's right in front of you.
ASUS VivoBook 14's lightweight of 1.6kg makes it the perfect laptop for your fast-paced lifestyle. With its Transparent Silver or Slate Grey colour, it looks great.
Accessing ASUS VivoBook 14 was never easier. You don't need to enter your password every time with the fingerprint sensor built into the touchpad or Windows Hello. All you need is one touch!
---
7. Dell 15 2021 AMD Ryzen 3-3250U 15.6 inches FHD Display Laptop
Expert Review:
An AMD 3000 series mobile processor and SSD drive provide a more responsive & quieter performance. This keyboard has features 6.4% larger keycaps. You can work all day, every day, with a lift hinge.
You can see more with a 15.6-inch laptop with three narrow borders on each side for immersive FHD viewing. Dell ComfortView Low Blue Light (LBL) solutions reduce harmful blue light emissions and optimize eye comfort for extended viewing.
You can connect with confidence using a built-in HD webcam.
The hinge is made of rubber feet and bumpers that prevent it from sliding and give it extra stability on hard surfaces.
---
8. Acer Aspire 5 Intel Core i3 11th Generation 14-inch Laptop
Expert Review:
This ACER laptop, powered by a Core i3-1115G4 processor, is ideal for students and online classes. You can add a 2TB hard disk (2.5-inch, 5400 rpm) to the system if you feel the 256GB NVMeM SSD Storage is not enough.
The respectable 8-hour battery life for this Acer Aspire 5 laptop is used to perform standard computing tasks, such as browsing the web, MS Office, and watching videos.
The Acer Aspire5 A515-56 laptop is a great laptop for everyday usage. The best thing about this laptop is the expandability of both RAM and storage. Additionally, connectivity options include Wi-Fi 6 (802.11ax), RJ45 Ethernet (HDMI 2.0), and USB Type C ports.
---
9. Lenovo IdeaPad Slim 3 11th Gen Intel Core i3 14 inch Laptop
Expert Review:
Lenovo IdeaPad Slim 3 laptop, you can meet your all job and say goodbye to the lag with Intel Core i3 – 1115G4. The IdeaPad Slim 3i equipped with a 14 inches HD antiglare FHD display is flawless at every angle. 8GB of RAM and a highly robust 256GB SSD storage will take your productivity to the next level.
Its Ideapad Slim 3 comes with a 7-hour life battery. You can easily switch to Max mode, in which the processor produces more power or battery saving mode to provide longer-lasting power.
You can unwind, watch your favourite shows and connect to the lightning-fast Wi-Fi 5 with 2×2 speeds. The brand new Bluetooth Version 5.0 makes connecting easier and completing the task quickly as ever before.
---
10. ASUS VivoBook 15, 15.6-inch FHD, Intel Core i3-1005G1 10th Gen Laptop
Expert Review:
Asus VivoBook 15 (2021) is powered by the Intel Core i3-1005G1 processor which comes with 8GB of RAM and 512GB of SSD storage for the price offer you ultra-fast performance for data and an enormous storage capacity.
Asus VivoBook 15.6 also supports Intel Optane Memory technology to accelerate the speed of loading apps and allow multitasking to feel more fluid.
This laptop comes with its NanoEdge screen, which gives you a large screen for both play and work. Its FHD screen is wide-view, and comes with an antiglare finish and allows you to concentrate on the things right in front of you.
ASUS VivoBook 15.6 inch laptop weight at 1.8kg makes it the perfect laptop for your hectic lifestyle. Thanks to its Transparent Silver or Slate Grey colour, it looks stunning.
---
Conclusion:
In this article, you can find the cheapest best Laptop Under 40000 rupees in India based on market research.
If you want to increase your research on other different budget Laptops, you can read our related Article,