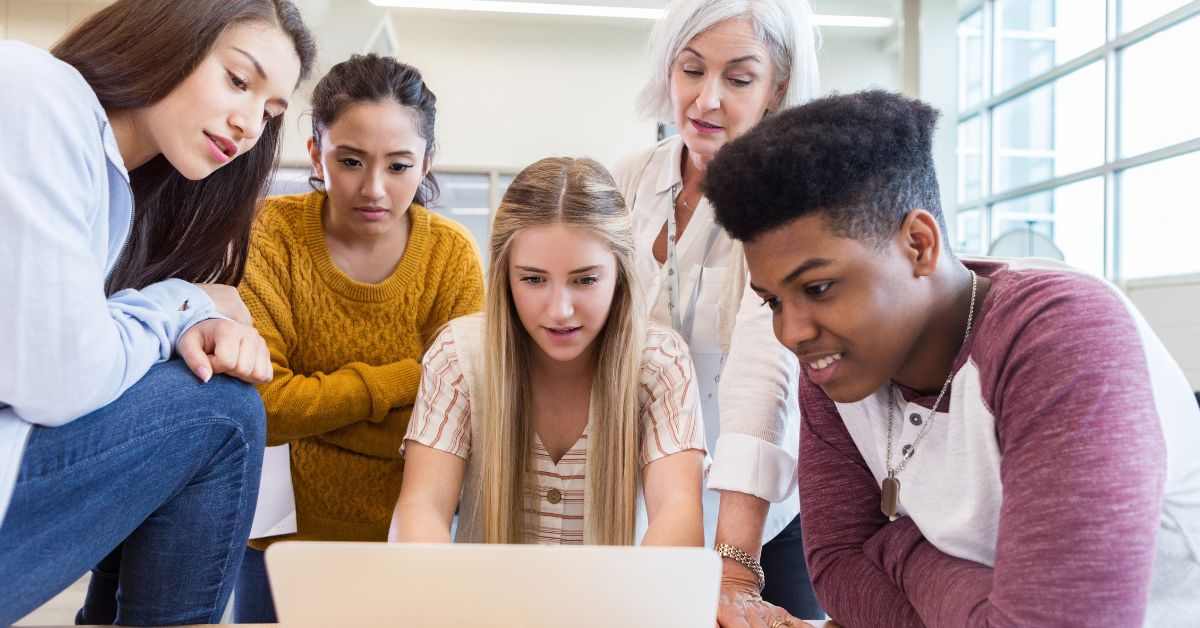 Are you looking for buying laptops within budget price? If answer yes, you are visiting the right article. You can find the top 10 laptop under 40000 rupees from the branded companies. We have selected the good laptop under 40000 in India after several hours of research on the individual product.
Supposed you're a student or professional or a businessman and want a laptop for online classes, online meetings, web research, email, music listening and movie watching, you don't need to buy a costly laptop. We've listed the best laptops that are of good quality on the budget price under 40000 rupees.
Top 3 laptop
Best Overall Laptop
Best Perforance Laptop
Powerful laptop
What criteria check during selection a laptop under 40,000
Indian buyers are most interested in the budget of 40000 rupees to buy a Laptop. This price range is most popular with all students & professionals.
You can get the best processor for less than 40000 Rs – Ryzen5 3d generation > i3 11th Gen > Ryzen3 3d gener => Intel I3 10th Generation.
Ryzen 3 3d Gen is sufficient for daily use (study-related, daily office use, and moderate gaming).
The Intel i3 11th gen is the latest entry on the market. It has 20% more performance than the previous gen.
Finding a dedicated GPU within this price range is impossible, so you will have to settle for an integrated GPU. Ryzen 5 and vega8 are available at this price, which is much more powerful than any entry-level Nvidia GPU. It can handle AAA titles at low and medium settings (such as GTA 5, PUBG and CS GO)
While some laptops have 8GB RAM, most laptops come with 4GB RAM. You will need 8GB RAM for multitasking. Expandable RAM is recommended.
Most laptops in this price range include a 1TB HDD hard drive. Some laptops have SSD. You can select Laptop with SSD storage. SSD storage laptop faster than HDD storage laptop.
Our Top Picks Laptop Under 40000
Related Article:
Review of Laptop Under 40000
1. Lenovo IdeaPad 3
Expert Review:
The Lenovo IdeaPad 3 is an impressive, lightweight laptop designed to deliver an exceptional computing experience. Equipped with an 11th Gen Intel Core i3 processor, this laptop provides smooth performance and multitasking efficiency, while the 15.6″ FHD display offers crisp visuals perfect for multimedia consumption or work tasks.
This laptop provides sufficient memory and space for files, applications, multimedia content, and multimedia presentations with 8GB of RAM and 512GB of SSD storage. Preloaded with Windows 11 and Office 2021 to ensure you always have the latest software tools.
The Lenovo IdeaPad 3 was created to be light and thin, weighing only 1.7kg and measuring 1.99cm thick – ideal for on-the-go use. Its 45Wh battery provides up to 7 hours of run time and fast Charge technology, allowing it to quickly charge to 80% in just 1 hour, making this highly portable.
This laptop offers multiple connectivity options. You can easily connect various peripherals with two USB-A 3.2 Gen 1 ports and one USB-A 2.0 port, a headphone/microphone combo jack, an HDMI 1.4 port, and a 4-in-1 media reader.
This laptop features a HD webcam equipped with a privacy shutter to protect your privacy when not in use.
---
2. HP 15s (15.6 inch) Ryzen 3-5300U
Expert Review:
HP 15s AMD Ryzen 3- 5300U is a sleek and powerful laptop with a natural silver colour. It features a 15.6 inch FHD micro-edge, anti-glare display, providing a clear and comfortable viewing experience.
An AMD Ryzen 3 5300U processor powers the laptop with a max boost clock of 3.8 GHz, 4 MB L3 cache, 4 cores and 8 threads. It also comes with 8 GB of DDR4-3200 MHz RAM and a 512 GB PCIe NVMe M.2 SSD for quick and efficient storage.
The laptop also features an AMD Radeon Graphics card, making it suitable for gaming and graphic design. In addition, it runs on Windows 11 Home 64 Plus Single Language, and comes pre-installed with Microsoft Office Home & Student 2021, McAfee LiveSafe and Alexa built-in, providing a convenient and smart experience.
It also has a variety of ports, including Thunderbolt 4 with USB Type-C, USB Type-A, headphone/microphone combo, AC smart pin and HDMI 2.1, making it easy to connect to other devices. Moreover, with a weight of 1.69 kg, it is lightweight and easy to carry around.
---
3. Honor MagicBook 15
Expert Review:
The Honor MagicBook 15 is a sleek and powerful laptop for on-the-go professionals and students. With a 15.6-inch FHD IPS anti-glare screen, this laptop is easy on the eyes and perfect for working or studying.
The TÜV Rheinland Low Blue Light and Flicker Free certifications provide added eye protection. The laptop has a slim aluminium metal body and is only 1.54kg, making it easy to take.
It also has 65W type-C fast charging, which can charge the laptop to 65% in just one hour. The Honor MagicBook 15 is powered by an AMD Ryzen 5 5500U processor, 6-core 12 threads, with a speed of 2.1GHz and can boost up to 4.0GHz. It also has an integrated AMD Radeon graphics card and 8GB DDR4 RAM, and a 256GB PCIe SSD for fast and smooth performance.
The 2-in-1 fingerprint power button provides added security and privacy, and the HD camera is hidden on the keyboard button and turns off when not in use. It also comes pre-loaded with Windows 11 Home 64-bit. So it is perfect for both office and study needs.
---
4. Lenovo IdeaPad Slim 3
Expert Review:
The Lenovo IdeaPad Slim 3 laptop provides an exceptional computing experience. Equipped with an 11th Generation Intel Core i3-1115G4 processor, this device delivers fast and efficient performance for all your daily tasks. The 15.6″ FHD display provides vibrant visuals with crisp details – ideal for work or entertainment.
The IdeaPad Slim 3 provides sufficient memory and storage capacity with 8GB RAM and 512GB SSD, ensuring smooth multitasking and quick file access. Preloaded with Windows 11 Home, MS Office Home, Student 2021 and Xbox GamePass Ultimate access, its user experience is seamless and productive.
This laptop features a three-cell 45Wh battery equipped with fast Charge technology that can charge to 80% in just one hour, keeping you productive on the move. Furthermore, its built-in 720p camera comes equipped with privacy shutter and dual array microphone, offering clear audio during video calls; Dolby Audio technology and stereo speakers ensure immersive audio for an enhanced multimedia experience.
---
5. HP 250 G8
Expert Review:
HP 250 G8 11th Gen Intel Core i3-1115G4 15.6 inch Laptop (i3-1115G4/8GB/ 512GB) is built for reliable performance. The sleek design of this laptop ensures smooth processing. The powerful Intel Core i3-1115G4 11th Generation processor runs at 2.1 GHz, allowing you to accomplish all your tasks without interruptions or lags. This laptop is lightweight and compact so that it can be carried easily in a backpack. The laptop's dimensions are 35.85×24.2×1.99 cm and weight 1.74 Kg.
Standard Notebook Keyboard for the HP 250 G8 11th generation Intel Core i3 15.6″ FHD Laptop enables you to work with maximum convenience and comfort even during long hours. You can also use the high-quality Li-Ion battery to power your laptop. The laptop is protected from overheating and swelling by using a high-quality Li-Ion battery.
---
6. ASUS VivoBook 14
Expert Review:
The ASUS VivoBook 14 is a thin and light laptop designed for everyday computing needs. The laptop comes equipped with an 11th Gen Intel Core i3-1115G4 Processor that clocks at 3.0 GHz with 6M Cache, and can be boosted up to 4.1 GHz with 2 cores.
The device has 8GB DDR4 memory (4GB on board + 4GB SO-DIMM) clocked at 3200MHz and 512GB M.2 NVMe PCIe 3.0 SSD storage. The 14-inch FHD anti-glare display with a resolution of 1920×1080 and 220 nits brightness is perfect for all your work and entertainment needs. The display has a 60Hz refresh rate and a 45% NTSC color gamut.
The ASUS VivoBook 14 has integrated Intel UHD Graphics and runs on the Windows 11 Home operating system with lifetime validity. The device comes with Office Home and Student 2021 included with lifetime validity, making it an ideal choice for students, professionals, and anyone in need of a laptop for everyday use.
The chiclet keyboard provides a comfortable typing experience, and the laptop has a lightweight and thin design, weighing only 1.55 kg and measuring 1.80 ~ 1.84 cm in thickness.
---
7. Dell 15 AMD Ryzen 3-3250U
Expert Review:
An AMD 3000 series mobile processor and SSD drive provide a more responsive & quieter performance. This keyboard has features 6.4% larger keycaps. You can work all day, every day, with a lift hinge.
You can see more with a 15.6-inch laptop with three narrow borders on each side for immersive FHD viewing. Dell ComfortView Low Blue Light (LBL) solutions reduce harmful blue light emissions and optimize eye comfort for extended viewing.
You can connect with confidence using a built-in HD webcam.
The hinge is made of rubber feet and bumpers that prevent it from sliding and give it extra stability on hard surfaces.
---
8. Acer Extensa 15
Expert Review:
The Acer Extensa 15 is a laptop that packs a punch with its AMD Ryzen 3 7320U Quad-Core Processor that has a base clock of 2.4 GHz and a max boost clock of up to 4.1 GHz, coupled with AMD Radeon Graphics.
The device has 8 GB of onboard LPDDR5 system memory, and a 512 GB PCIe Gen4 NVMe SSD, making it a great choice for users who require fast performance and large storage capacity. The laptop comes with Windows 11 Home Operating System pre-installed.
The Acer Extensa 15 features a full HD 15.6″ Comfy View Display with a resolution of 1920 x 1080, and a 16:9 aspect ratio. The display has an ultra-slim design and is mercury-free and environment-friendly. The T-Type HD Webcam has a resolution of 1280 x 720 and can capture 720p HD video at 30 fps with Temporal Noise Reduction, making it perfect for video conferencing.
---
9. Acer One 14 Business Laptop
Expert Review:
The Acer One 14 Business Laptop is a reliable and effective professional device powered by an AMD Ryzen 3 3250U Processor, which offers high-speed processing with two cores for up to 3.5GHz turbo boost capability. Furthermore, its 14.0″ HD display with anti-glare technology delivers clear and vivid visuals suited for multimedia consumption or productivity tasks.
This laptop delivers quick and efficient performance to help you work seamlessly and quickly with 8GB of DDR4 system memory and 256GB NVMe SSD storage space. Two memory DIMM slots offer expandability options up to 32GB, allowing future-proofing and multitasking improvements.
Connectivity options are plentiful, with HDMI, USB 3.2 Gen 1 and Type A/C ports offering flexible ways of connecting external devices and peripherals. Furthermore, Gigabit LAN ensures fast and stable internet connectivity, ensuring smooth online experiences. This laptop comes pre-installed with Windows 11 Home as its operating system providing users with a user-friendly and secure experience.
---
10. Dell Vostro 14
Expert Review:
The Dell Vostro 14-Inch Laptop is a reliable and effective device designed for work purposes, featuring a 14-Inch Full HD screen for crisp visuals that enhance productivity. Windows 11 and MS Office 2021 come preinstalled to provide access to cutting-edge tools necessary for successful work processes.
Intel i3-1115G4 processor combined with 8GB DDR4 SDRAM and 512GB SSD provides smooth multitasking and rapid performance on this laptop. Spill-resistant full-size keyboard and larger touchpad provide comfortable input options, while Dell ComfortView software reduces harmful blue light emissions to limit eye strain during prolonged screen use.
Dell Fast-Charge technology, enabling your device to reach up to 80% charge in just an hour and keep you productive throughout your day. Furthermore, its commercial-grade security chip provides advanced data protection by creating and storing passwords and encryption keys, checking for tampering before booting and protecting from external software attacks.
Dell Vostro laptops feature an optional fingerprint identification feature to give your device an extra layer of security and protect it against theft.
---
Conclusion:
There are many options when looking for the best laptops under 40000 in India. The laptops on this list offer a good balance of performance, features, and price. The HP 15s AMD Ryzen 3- 5300U and ASUS VivoBook 14 are both great choices for those looking for a budget-friendly laptop with decent performance and features.
The Honor MagicBook 15 AMD Ryzen 5 5500U processor is also solid options, with slightly more powerful specs and additional features. The Infinix X1 Slim Series Core i5 10th Gen Laptop is a premium option with sleek designs and more powerful specs.
Ultimately, your best laptop will depend on your specific needs and preferences. Consider factors such as the processor, graphics, battery life, and portability when making your decision.