Are you looking Intel Core i5 laptop under Rs.40,000 rupees? You can find few option within this range Intel Core i5 laptops. We can research the market & find a few options.
buying guide for Intel Core i5 laptops under 40000 rupees
The latest 10th or 11th-generation Intel Core i5 processor provides good performance for daily tasks and light gaming. 8 GB of RAM and a minimum of 256 GB of SSD storage are recommended for smooth multitasking and storage. A full HD display, dedicated graphics and good battery life are also important features to consider. Other factors like brand, weight and portability, extra features and warranty are also important to keep in mind when deciding. This buying guide will help you find the best Intel Core i5 laptop under Rs 40000 that suits your needs and budget.
Best Intel Core i5 laptops under 40000 rupees
1. ASUS Vivobook 14, 14.0-inch Intel Core i5 10th Gen Laptop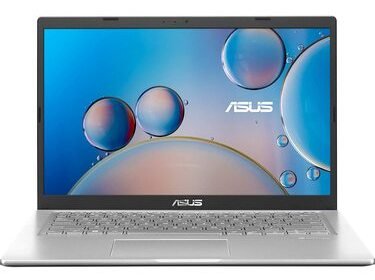 key Feature:
10th Gen Intel Core i5 Processor
8GB RAM & 512GB SSD
14-inch FHD Display
Integrated Intel UHD Graphics
Windows 11 Home & Office 2021
Lightweight & Portable Design
Fingerprint Sensor & VGA Camera
Long-lasting Battery Life
Product Description:
Asus VivoBook 14 is a thin and light laptop that offers excellent performance and features in a compact and stylish design. The laptop is powered by a 10th generation Intel Core i5-1035G1 processor with a base speed of 1.0 GHz, 6 MB cache and a maximum turbo speed of 3.6 GHz. It comes with 8GB RAM and 512GB M.2 NVMe PCIe 3.0 SSD for smooth multitasking and storage.
The laptop features a 14-inch FHD display with an anti-glare screen, which provides a clear and vivid visual experience. Integrated Intel UHD graphics deliver decent performance for light gaming and graphics-intensive tasks.
VivoBook 14 is only 1.99 cm thin and weighs only 1.60 kg, making it highly portable. The 37 WHRS battery provides up to 6 hours of battery life depending on usage conditions. The laptop comes with various I/O ports including HDMI, USB and 3.5mm audio jack. The laptop has a VGA camera, Wi-Fi 5, Bluetooth 4.1 and a fingerprint sensor for added convenience and security.
Pros
Good performance with Core i5
Large storage with 512GB SSD
FHD Display with anti-glare screen
Lightweight and portable design
Good connectivity options
Decent battery life
Cons
No dedicated graphics card
Poor webcam quality
2. Infinix X1 Slim Series Core i5 10th Gen Laptop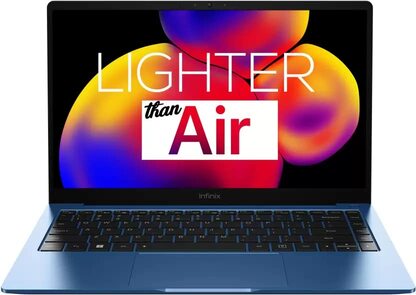 Key Feature:
Lightweight and slim design
65W USB-C fast charger
50 Wh long-lasting battery
14″ FHD display with 100% sRGB
Intel Core i5 processor
8 GB RAM
512 GB NVMe PCIe 3.0 SSD storage
Multiple USB ports, headset jack
Windows 11 Home, backlit keyboard
Product Description:
The Infinix X1 Slim Laptop is a sleek and sophisticated device that is perfect for multiple tasks & regular carry. It is lightweight with a thin aluminum alloy body and weighs only 1.24 kg, making it easy to carry. The laptop has a 65-watt USB Type-C fast charger that can charge up to 60 percent in 55 minutes.
Stay entertained for up to 10 hours with 50 watts of long-lasting battery power. The 14-inch FHD display has 100% sRGB color gamut and a maximum brightness of 300 nits. The Intel Core i5 processor, 8 GB RAM and 512 GB NVMe PCIe 3.0 SSD storage for uninterrupted performance power the laptop.
With various USB ports including USB-C, HDMI and an SD card slot, this laptop can handle all your personal and business needs. The pre-installed Windows 11 Home OS offers advanced UI and additional utility services. The laptop has a backlit keyboard and DTS audio processing for an outstanding audio experience. Built-in dual-star LED fill light and four speakers provide a perfect presence and an immersive audio experience during video conferencing.
Pros
Lightweight, slim design
Fast charging with USB-C
Long battery life
Vibrant, accurate display
High-performance processor
Multiple USB ports and audio features
Cons
No cons found based on feature at this price range.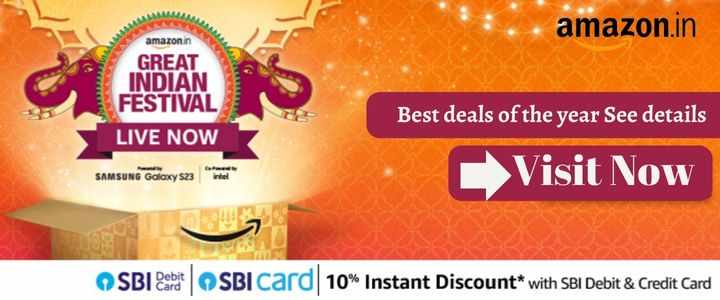 Conclusion:
While looking for the best Intel Core i5 laptop under Rs 40000, it is important to consider factors such as performance, storage, display, portability and additional features. The Asus VivoBook 14 and Infinix X1 Slim laptops offer excellent options, each with their own unique advantages. The Vivobook 14 is thin, light and offers good performance with a 14-inch FHD display, 8GB RAM and 512GB SSD storage. On the other hand, the Infinix X1 Slim is a lightweight design laptop and features like a 65W fast charger, 100% sRGB color gamut display and a backlit keyboard. Both laptops are suitable for multitasking and offer a good balance between performance and portability.