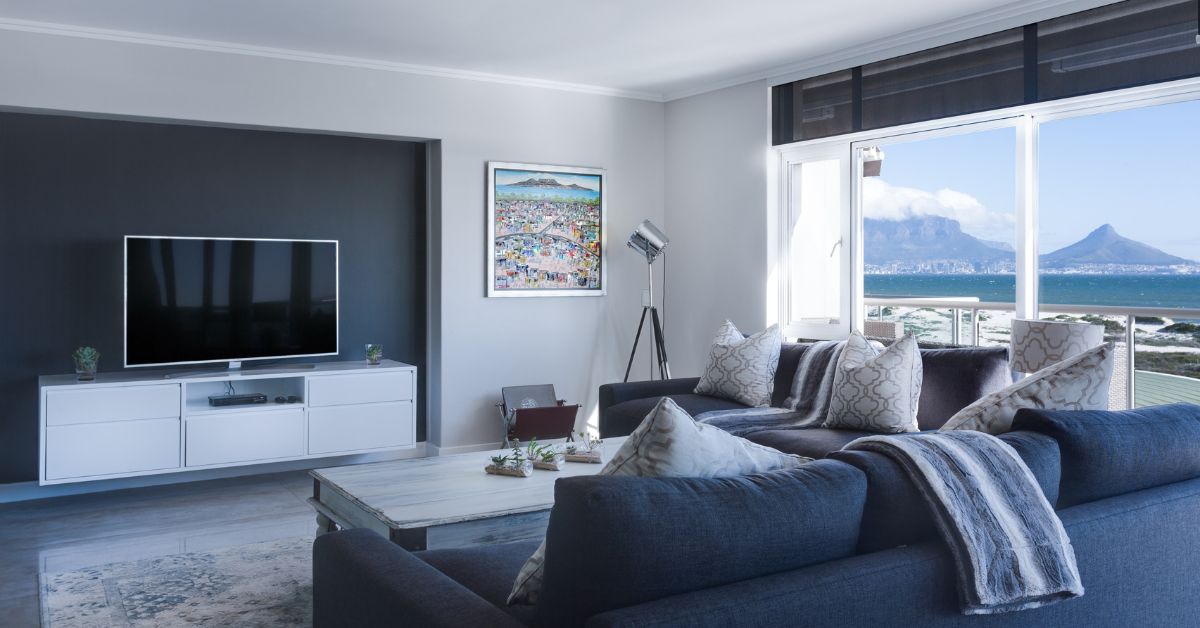 A 43-inch TV is the ideal size for a small bedroom. A 55 to 65 inch TV is suitable for a living area. In some cases, a 55-inch TV may be too large. A 43-inch TV may not be sufficient. To meet the growing demand for TVs between 43 and 55 inches, some manufacturers now produce 50-inch TVs.
Some of these TVs measure 49 inches, but we think it is reasonable to consider them 50 inches. These TVs rank among the top 50-inch LED TVs. A 50-inch OLED TV is also available. These TVs are the top 50-inch 4K TVs, as they all offer a 4K resolution.
Our Top Picks 50 Inches Smart TV
Tips to Purchase 50 inches Smart TV
Follow our TV Shopping Guide tips when looking for a 50-inch television. You'll enjoy your TV for many years if you take the time to consider what you want.
Room Size: The study shows that viewing a 50-inch 4K TV at a distance of four feet is the best way to view it. This makes them great for small apartments or bedrooms. Next, decide if you want a 50-inch model.
We recommend that you get a larger TV if your space allows. A larger screen makes watching more enjoyable, even if you are happy with a smaller unit. A 55-inch TV will offer more features and options.
Features: Consider which ports you require and how many. The number of HDMI ports you require depends on the number of devices you intend to plug in, such as a streaming stick, game console, or cable box. These TVs typically have four HDMI inputs. Some have three. You may require an optical digital audio output or a 3.5mm auxiliary output if you intend to use a soundbar. A TV with Bluetooth support is also recommended to use your headphones and not disturb others.
Speaker and Sound: Flat-screen TVs can produce a wide variety of sound quality. Most brands provide information about the wattage of their TV speakers; this information is not useful for determining how loud a TV will be.
Instead, consider how many speakers your TV has and how they are set up. For example, a 2.1 configuration would signify main stereo speakers and a dedicated bass speaker.
HDR and Resolution: We recommend that you buy a 4K TV, even if there isn't any 4K content currently, as prices for 4K TVs are falling and native 4K sources such as Amazon, Netflix, Ultra HD Blu-ray and Sky Q in UK, are becoming more popular.
Gaming: If you plan to do a lot of gaming with your TV, especially if you own a next-generation console, you should consider TVs with HDMI 2.1 ports. Thanks to this TV, you can play super-smooth 120Hz gaming with Variable Refresh rates.
Frequently Asked Questions
Q. Which TV brand is best in 50 inches?
The Samsung 125 cm (50 inches) Crystal 4K Series Ultra HD Smart LED TV is the best 50-inch TV brand on this list.
Q. Which is the cheapest 50 inches smart TV?
The Kodak 126 cm (50 inches) 4K Ultra HD Smart Android LED TV is the cheapest 50-inch smart TV on this list.
Q. Which smart TV has good inbuild sound system?
The Kodak 126 cm (50 inches) 4K Ultra HD Smart Android LED TV has inbuld 40 Watts Output | Powerful Speakers with Perfect Bass | Trusurround Technology sound system on this list.
Q. What is the price range of a 50 inches smart TV?
The price range of a 50 inches smart TV can vary from Rs. 30,000 to Rs. 60,000 based on brand & quality of features.