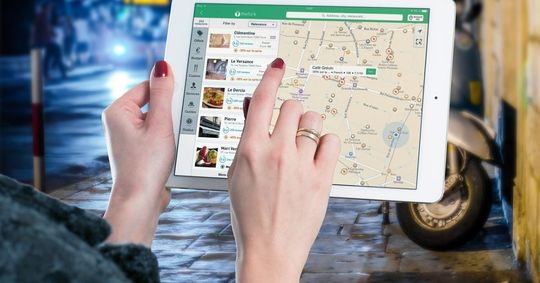 We know after the Covid-19 situation, peoples lifestyle has changed worldwide. We see suddenly change in the market situation & increased demand on the Tablets & laptops gadgets. The education system also changes completely; top schools are doing online classes & businesses are running through online meetings.
If you think about buying Tablets for your children education or your personal uses, I will guide you thoroughly to select the perfect one.
I will recommend going with the best tablet under 20000 rupees. All tablets can do multiple jobs in this price range like studying, online conferences, gaming, movie playing, office work, etc.
Our Top Picks Tablets Under 20000
Tablet Buying Guide
a) Screen & Audio
When buying a tablet, the most important aspect is the screen size and quality. It's the most used component of the device. A tablet with a 10-inch screen should be considered. Tablets with 7-inch and 8-inch screens may be lightweight and easy to carry, but they are not suitable for browsing and online classes.
b) Processor
A good quality processor keeps everything running smoothly. Tablets with at least 6 core CPUs and a powerful GPU will launch apps faster and make games look smoother. You should have at least 4GB RAM and 64GB storage.
c) Cameras
Tablets have less importance than smartphones for cameras. Look out for tablets with 5MP front-facing cameras and Full HD video recording. This ensures that your video will appear more transparent when video calling or conferencing with people on the other end of the call.
d)Software
Whether you're buying an iPad or Android tablet, ensure that it comes with the most recent operating software version. It should at least include a promise to update the most recent iOS or Android version. The newest version for Android will be 11 in 2022. iPadOS 14 is the most current version.
e) Batteries
One charge should be enough to last a tablet for a full day. A 10-inch tablet should have a minimum of 6,000mAh battery. Larger tablets, such as those with 11-inch screens or 12 inches, should have close to 8,000mAh batteries. Look at reviews on all of the tablets you have shortlisted.
Related Article:
Review of Best Tablet Under 20000 Rupees
1. Lenovo Yoga with The Google Assistant 10.1 inch Tablet
Expert Review:
Yoga Smart Tab adapts to your routine. Stand on its built-in kickstand to watch your favourite videos, tilt it to complete your chores, hold it while reading or surfing, or hang out in the kitchen while trying out new recipes. Backed by a massive 7000mAh battery, this tab ensures that you enjoy a non-stop entertainment experience.
Video Review:
---
2. Samsung Galaxy Tab A8 10.5 inch Tablet
Expert Review:
The Galaxy Tab A8 won't surprise you. It's an excellent multimedia tablet for the final part of each day. It is designed to use to watch movies or read books, surf the web, or even take online classes. If you're thinking of buying an iPad for your child, yourself or your parents, this Galaxy Tab A8 makes a good choice. However, it can only view movies, browse, and read books. I'm confident that you're not paying for the cheapest deal.
Video Review
---
3. Nokia T20 Tab 10.36″ 2K Screen with Low Blue Light, Wi-Fi + LTE
Expert Review:
The Nokia T20 Tab was the initial Nokia tablet that HMD Global, the parent company, has launched. The HMD Global's Nokia phones are well-known for their value-for-money, and this is a trend that is carried over to Nokia T20 Tab.
The Nokia T20 is a well-rounded budget tablet under 20K range. It has a 10.4-inch display with 2K resolution, long-lasting battery life and the dependable update cycle for software makes it an excellent large-screen Android tablet.
There are some niggles, like slow charging and the lack of a fingerprint scanner; however, the entire package is far superior to the sum of its components. Choose the entry-level model when you want to purchase a budget-friendly tablet for your children at home.
Video Review:
---
4. realme Pad 4 GB RAM 64 GB ROM 10.4 inch Tablet
Expert Review:
The realmePad is an exciting alternative to the tablet market that is mid-range. If you've ever desired a cheap tablet with a lightweight and metal casing, you must be sure to look into the tablet.
The processor's speed is adequate for regular use, and the Wi-Fi + LTE is at a class standard. The upgradable of large storage, as well as the high-quality speakers, are other positives.
Overall the realme Pad displays an impressive price-performance ratio, and the LTE capabilities are impressive for this price range.
Video Review:
---
5. Lenovo Tab M10 HD 2nd Gen (10.1 inch/25.6 cm, 4 GB, 64 GB, Wi-Fi+LTE)
Expert Review:
Lenovo Tab M10 HD 2nd Gen 4 GB RAM & 64 GB ROM has MediaTek Helio P22T octa-core processor to keep things fast and smooth. On top of that, Android 10 brings features like Dark Theme, Smart Reply and Focus Mode.
4G connectivity keeps you in touch with the world. Thanks for going without meeting Super Fast LTE, online classes or video call buffers.
Video Review:
---
6. Samsung Galaxy Tab A7 (10.4 inch, RAM 3 GB, ROM 32 GB, Wi-Fi-only)
Expert Review:
The Samsung Galaxy Tab A7 Tablet has a 10.4 "immersive display, which gives you a bright and dynamic viewing experience all around. It has a big battery 7040 mAH give full-day support during travelling or daily office job.
Video Review:
---
7. Lenovo Tab M10 HD Tablet (10.1 inch, 3GB, 32GB, Wi-Fi + 4G LTE)
Expert Review:
The Lenovo Tab M10 HD is a 10.1 " FHD tablet that packs a premium metallic look. This device provides top category visual and audio quality. Two type connectivity is best option with in this price range, make it unique to others.
Video Review:
---
8. Fusion5 10.1 inch Full HD 4GB RAM 64GB Storage Octa Core 4G Android 10 Tablet
Expert Review:
The Fusion 5 Tablet is the perfect configuration for everyone for price vs feature. This tablet has 4GB RAM, 64GB storage, 10.1-inch screen, 8MP and 5MP camera, 4G Lite Dual SIM and Android 10 OS. We know you never heard of such a brand, but after visiting the site & check all reviews, you feel confident to buy it.
The product is good enough to meet your needs. The product is cheaper if we compare other brands with the same configuration.
---
9. TCL Tab 10s (10.1 inch, 3GB+32GB, 8000mAh, with 4G Calling +Wi-Fi) Tablet
Expert Review:
TCL Tab 10s tablet is Fantastic value for money and have great working as a normal study, browse & video calling tablet. Its 8000 mhy battery gives long time power backup. This device is Very smooth, excellent screen viewing angle, fast response and good brightness. The 3gb Ram does is job very well & easy to handle day to day tasks.
Video Review:
---
FAQs of Best Tablet Under 20000
Q. Which is the best tablets under 20000?
Here are our top 3 picks Tablet Under 20000 rupees,
Lenovo Yoga
Samsung Galaxy Tab A8
Nokia T20 Tab
Q. Which is the best gaming tablet?
If you are looking for a tablet for gaming, you need to select tablets with a good quality processor & minimum of 3GB RAM.
Samsung Galaxy Tab A8
Lenovo Tab M10 HD 2nd Gen
realme Pad